Best Google Analytics Add-on
Bootstrap
Monthly Pageviews
Up to 100,000
Funnel reports
Up to 5
Custom event tracking

Selective tracking

User Report

Customer Service

1-on-1 strategy consultation
—
CRM Integration
—
Database Export
—
Custom Integration
—
Small
Monthly Pageviews
Up to 500,000
Funnel reports
Up to 10
Custom event tracking

Selective tracking

User Report

Customer Service

1-on-1 strategy consultation

CRM Integration
—
Database Export
—
Custom Integration
—
Professional
Monthly Pageviews
Up to 3 Million
Funnel reports
Unlimited
Custom event tracking

Selective tracking

User Report

Customer Service

1-on-1 strategy consultation

CRM Integration
—
Database Export
—
Custom Integration
—
Enterprise
Call Today
(888) 269-5117
Unlimited
Pageviews
Funnel reports
Unlimited
Custom event tracking

Selective tracking

User Report

Customer Service

1-on-1 strategy consultation

CRM Integration

Database Export

Custom Integration

Bootstrap
Monthly Pageviews
Up to 100,000
Funnel reports
Up to 5
Custom event tracking

Selective tracking

User Report

Customer Service

1-on-1 strategy consultation
—
CRM Integration
—
Database Export
—
Custom Integration
—
Small
Monthly Pageviews
Up to 500,000
Funnel reports
Up to 10
Custom event tracking

Selective tracking

User Report

Customer Service

1-on-1 strategy consultation

CRM Integration
—
Database Export
—
Custom Integration
—
Professional
Monthly Pageviews
Up to 3 Million
Funnel reports
Unlimited
Custom event tracking

Selective tracking

User Report

Customer Service

1-on-1 strategy consultation

CRM Integration
—
Database Export
—
Custom Integration
—
Enterprise
Call Today
(888) 269-5117
Unlimited
Pageviews
Funnel reports
Unlimited
Custom event tracking

Selective tracking

User Report

Customer Service

1-on-1 strategy consultation

CRM Integration

Database Export

Custom Integration

Everything in your SkyGlue account is safe, secure, and password-protected.
"Want to make Google Analytics more useful?
SkyGlue will give you additional data insight capabilities."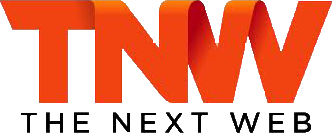 How does the 30-day free trial work?
If you cancel a paying plan within 30 days of signing up you won't be charged a thing. If you do choose to cancel your account in the future you will never be charged again, but you are responsible for charges already incurred.
What if I go over my plan limits?
During the 30 day free trial there are no overage fees. After the 30 day trial is over you will not be charged any overage fees for the first month that you go over. You can upgrade to a higher plan and you will be charged for that plan starting with the next billing cycle.
What will I need to install on my website?
It only takes one line of JavaScript on every page you want to track. Neither you nor IT will ever have to change that snippet again, allowing you to quickly gain insight!
Do I have to sign a long term contract?
SkyGlue Bootstrap and Small tier requires yearly commitment after your 30 day free-trial ends. You pay month-to-month for Professional tier. This structure helps us to provide and maintain good rates for you.
What types of payment do you accept?
Currently we accept Visa®, Mastercard®, American Express®, Discover®, JCB® and PayPal™. Payments are accepted in ten major currencies in addition to the US Dollar. If you would like to prepay for 12 months you can pay with an invoice. Please contact us at info@skyglue.com for more information.
---
Your data is safe and secure
The data collected by SkyGlue is sent to Google Analytics servers directly. Our product software and infrastructure is updated regularly with the latest security patches. Our online payment system is PCI Compliant and employs Verisign SSL Certificates that meet the highest standard in the Internet security industry.
---
Any questions before you sign up?
If you have questions about SkyGlue or the sign up process just contact us and we'll get right back to you.
Got terms of service and privacy policies?
Here are our Terms of Service and our Privacy Policy.