The ability to link SkyGlue data with your backend CRM systems opens up every possibility in your data intelligence gathering. To name a few:
1, Capture the digital click path of your customer; understand your customer experience; know where confusions are and improve UX design with evidence;
2, Find the most effective sales path on your website;
3, Segment your subscriber list based on behavior and purchase history for targeted remarketing;
4, Attribute campaign data to each lead for consolidated reporting and accurate ROI analysis. The campaign data includes source (eg. google), medium (eg. cpc), campaign name (eg. anniversary) and the SkyGlue visitor ID.  You no longer need to spend hours marrying data from various data sources to report key measurements. Everything you need is in one place.
You can either bring customer details (name, email, etc.) directly to your SkyGlue dashboard or insert the SkyGlue visitor click path report link into your CRM.
Below are two sample reports in SkyGlue when user details are captured. Sensitive data has been blurred for demonstration.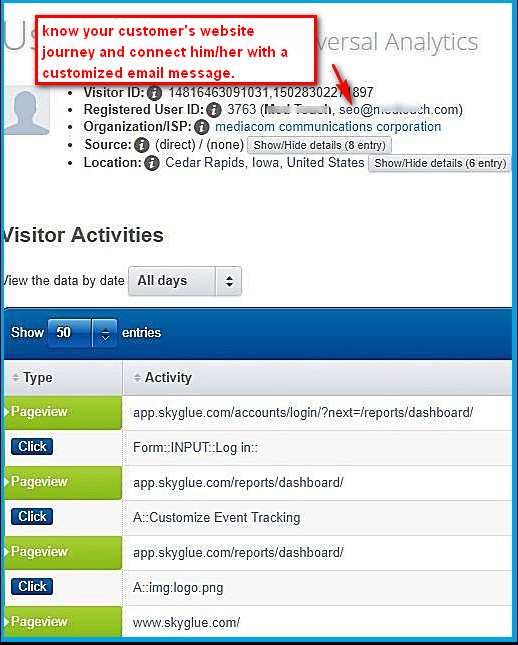 Below are sample screen captures from a client lead report in Salesforce CRM with campaign details and the SkyGlue customer web journey link.  Sensitive data has been blurred for demonstration. The lead information and user website activities are collected by SkyGlue.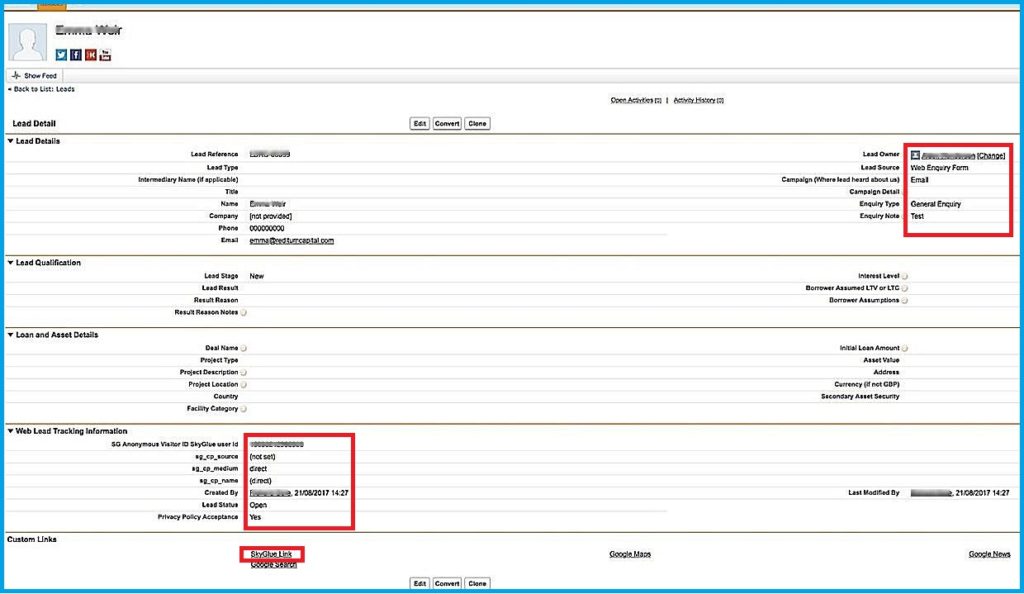 After clicking on the "SkyGlue link" under each lead, you will be able to view the SkyGlue visitor journey report.