Use SkyGlue as a B2B Lead Generation Tool
There are many B2B Lead generation tools on the market that cost hundreds of dollars per month. Such tools help you identify the companies of your website visitors and show you what pages they were on so you know their interest and can follow up with them accordingly. (You can find contact phone numbers, emails of a company using tools such as jigsaw.)
When using SkyGlue with Google Analytics, you can get the same company list with even better understanding of your visitors, since you know what they did on the page, such as video click, downloading whitepapers, etc.
Here is how to use SkyGlue for B2B lead generation:
1. Create an advanced segment that filters out regular ISP traffic in Google Analytics.
Log in to your Google Analytics account in one browser window and then click on the following link:
Create an Advanced segment for Non-ISP visitors
2. Log into SkyGlue and go to "user report". Choose the segment you just created, select a date range, then click Submit. 
You can see a list of visitors who visited your website and their company names, sources, keywords, locations, page views, etc.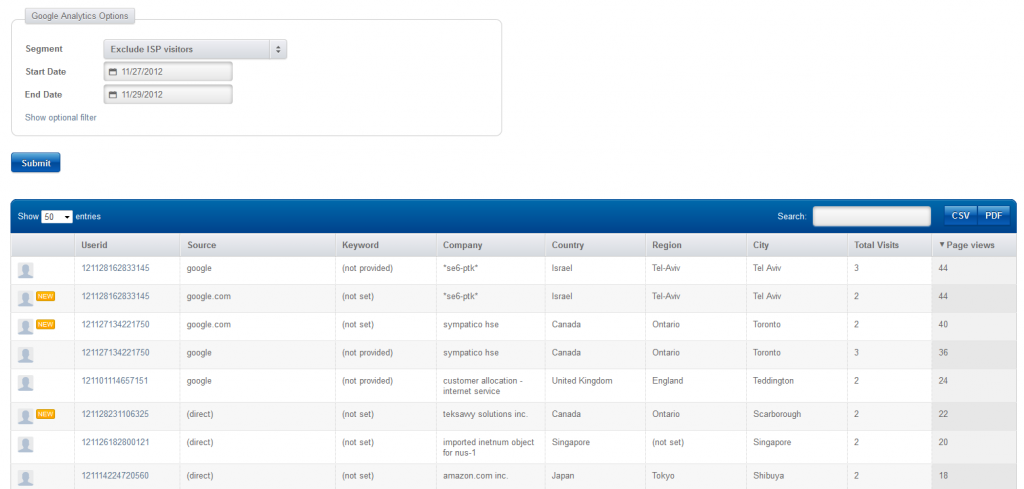 3. Click on each individual visitor to see his/her detailed activity, even across multiple visit sessions!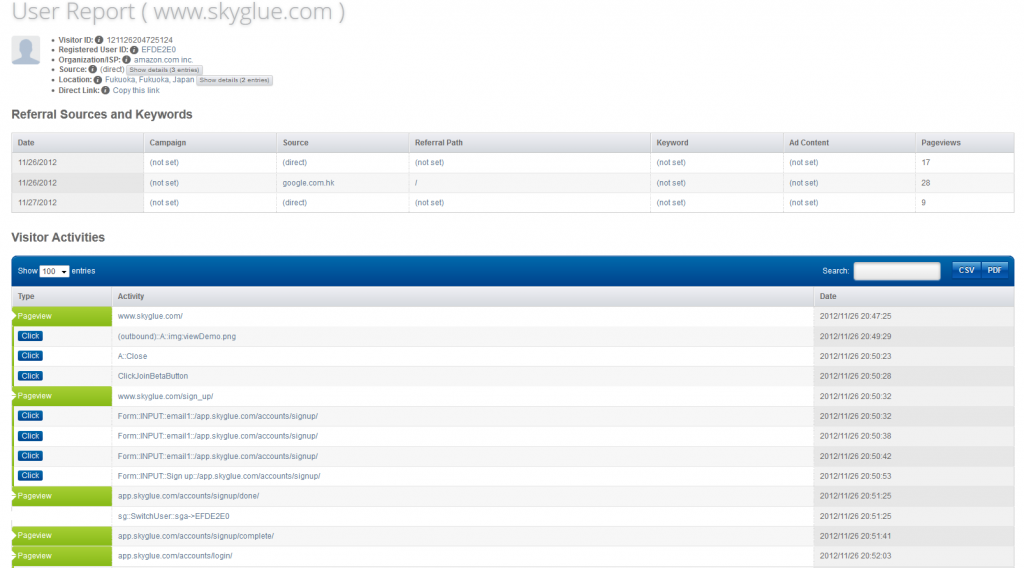 Q & A:
Is the company list SkyGlue provides the same as what other lead generation tools provide?
The company names are generated based on the IP addresses of the request. By using a reverse IP address lookup tool, you can find the company name associated for an IP address. Such information is obtained based on the registration of the IP address, which is publicly available. Both Google Analytics and other lead generation tools use the same data source: the IP address registration records. The mechanism and the company names are the same, no matter what tools you use.