With SkyGlue, you'll be able to track any individual visitor and view his/her complete click path, even over multiple sessions.
Best of all, you can select visitors you want to zoom in using SkyGlue's filter which has integrated hundreds of Google Analytics benchmarks, such as events (how a visitor acts), location, campaigns, sources, devices, adwords, e-commerce and many more. Conduct focus study on individual visitors as personas in such groups.
Understanding website visitors helps you to understand what motivates them to action, desired or undesired. You'll learn which written or visual prompt encourages them to purchase. You'll identify roadblocks or confusing navigation that makes your user experience less than friendly. You'll discover trends, patterns, behavior from focus groups to tackle problems and formulate marketing and UX strategies.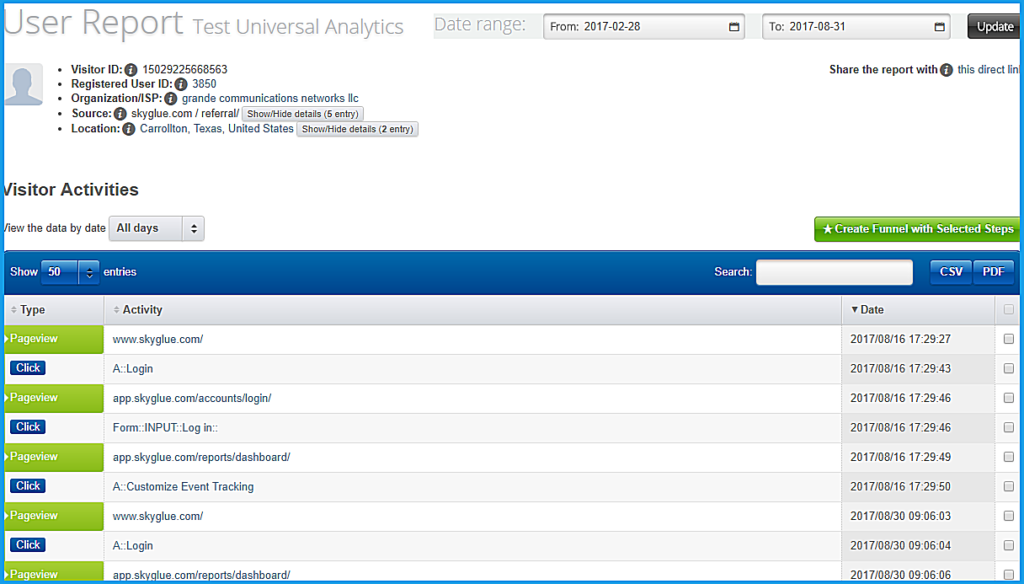 Your SkyGlue user report is connected to your Google Analytics account. SkyGlue custom GA link lets your view your visitor journey in your Google Analytics account directly.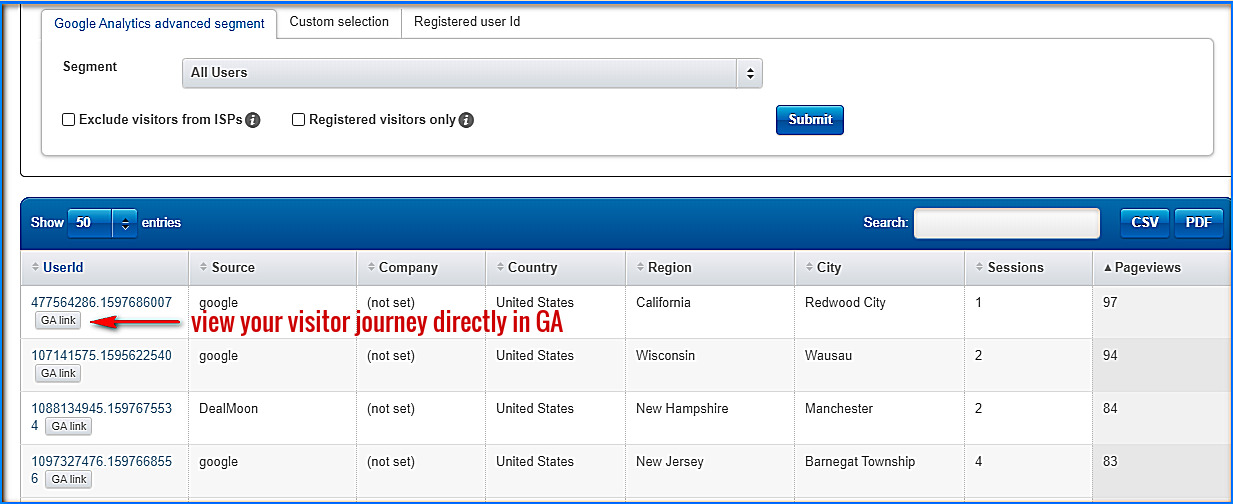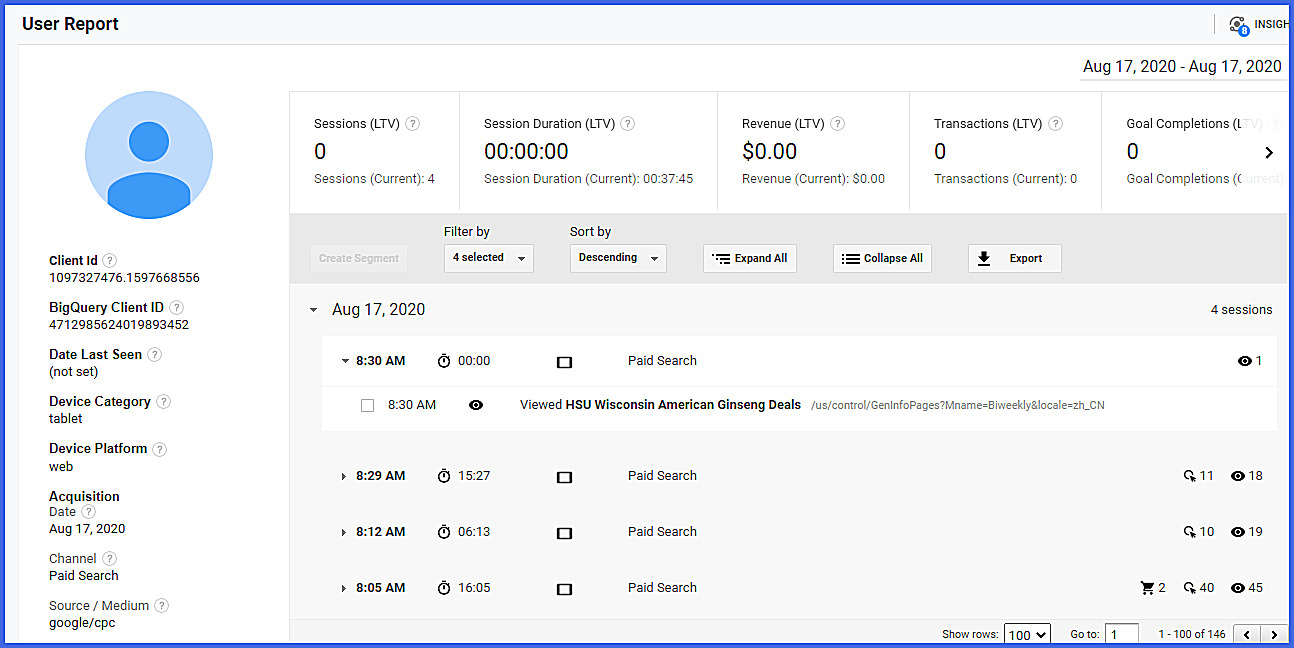 With SkyGlue individual visitor tracking you can:
Track anonymous users and registered users across sessions.

Registered users can be 

tracked on multiple devices, whether at work, home, or mobile.

Track visitors' form input, know exactly what words they type in.

Know which organizations your visitors are from and how engaged they are on your website. Prepare for your cold-calls!

Export user report and visitor journey report in PDF or Excel format.

Export raw GA data to your backend database for statistical analysis and modeling.

Send your website visitor's online journey and campaign/advertising details to Big Query or offline CRM and conduct close-loop ROI analysis and strategize remarketing campaign based on behavior. This is the proven most effective way to increase campaign ROI and maximize revenue!
Your team can make better decisions with deeper insight. With SkyGlue you'll be able to correct unfavorable behaviors, and influence your audience to answer your call to action. Whether your website focuses on sales, collecting information, or building a registered user base, you'll be able to streamline the actions of your potential customers.