How to see behaviors of registered users only?
Setup
To see behavior of registered users, you will need to set up registered user tracking in your SkyGlue portal first (login required). No code change is needed. (Note: We can help you set this up for FREE. Just contact us and tell us your account information and website URL.)
Alternatively,  you can use SkyGlue visitor tracking API to set the registered user ID to your own backend user ID.
View Reports
You can go to https://app.skyglue.com/reports/user_report/ and simply click on the "Registered visitor only" checkbox to retrieve a list of visitors who have logged into your system.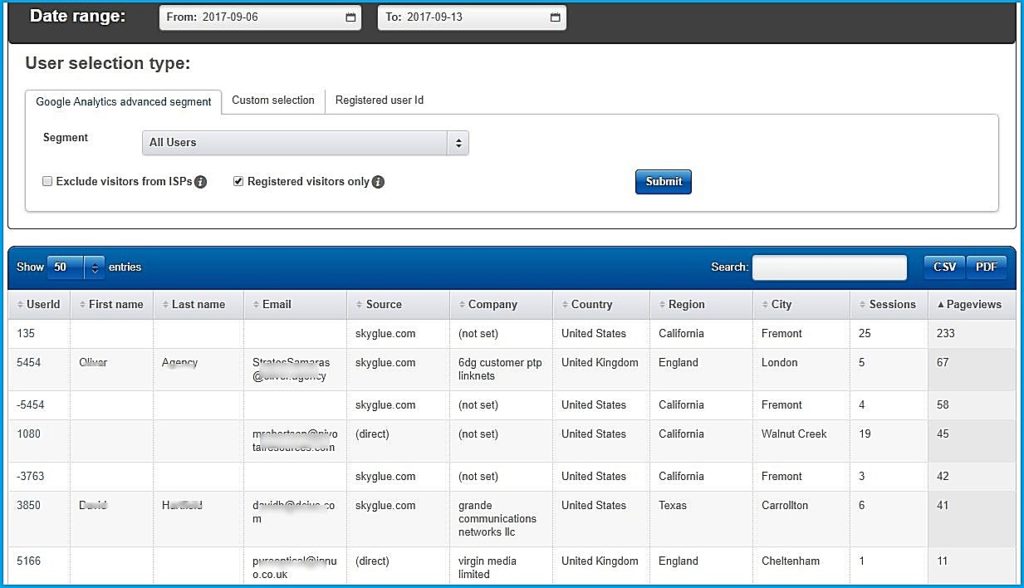 You can then click on each record to see the visitor's detailed activities.