Use SkyGlue as a B2B Lead Generation Tool
SkyGlue's B2B lead generation tool helps you identify where your website visitors are from. The organization and company names are listed side by side along each visitor in SkyGlue. To go one step further, SkyGlue allows you to zoom in on each visitor so you can study his or her website digital path. With a thorough understanding of each one of your online visitor's behavior, and knowing his or her likes/dislikes, you can be confident when it is time to call your lead.
Below is a screen capture of a SkyGlue user report.  To retrieve a list of visitors who have registered company/organization names, you can simply check the "Exclude visitors from ISPs" option.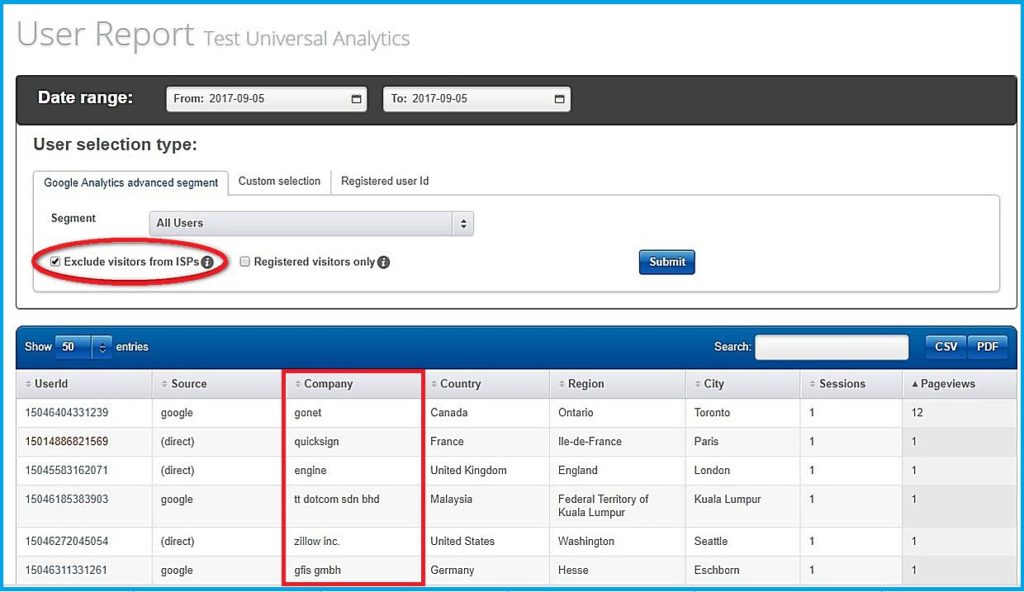 Further clicking on each individual visitor allows you to see his or her detailed digital path, even across multiple visit sessions!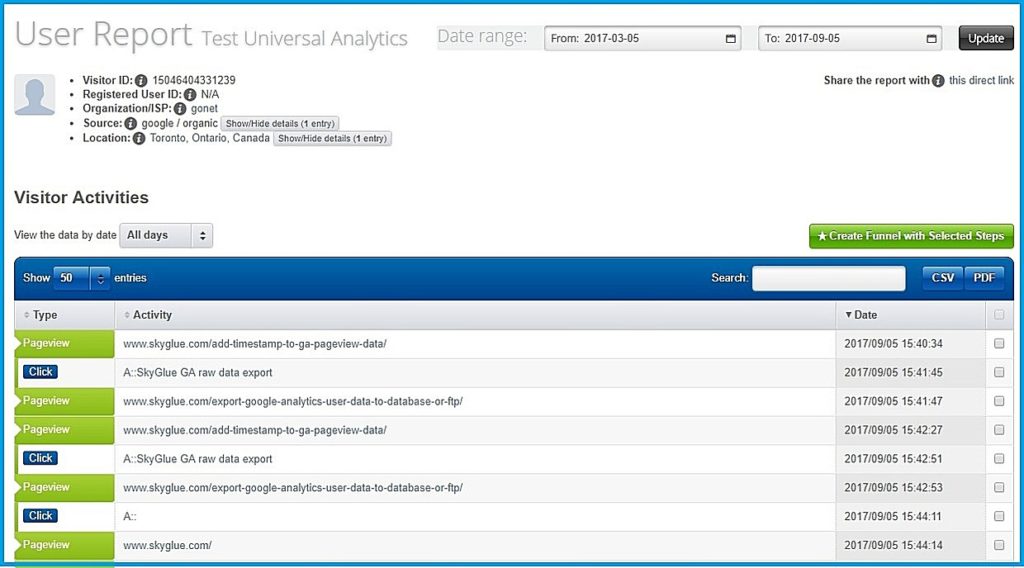 Q & A:
Is the company list SkyGlue provides the same as what other lead generation tools provide?
The company/organization name is generated based on the IP address of the request. By using a reverse IP address lookup tool, you can find the company or organization associated with an IP address. Such information is obtained based on the registration of the IP address. Both Google Analytics and other lead generation tools use the same data source: the IP address registration records.