Powerful and Retroactive Funnel to Identify Conversion Pain points
Generate conversion funnels on-the-fly using your existing Google Analytics data
Build retroactive funnels

Compare funnels side by side from multiple time periods to understand how your web changes perform
Turn one funnel into multiple funnels by switching between different dimensions such as source, medium, campaign, keywords, city and a lot more. Over 100 dimensions to choose from.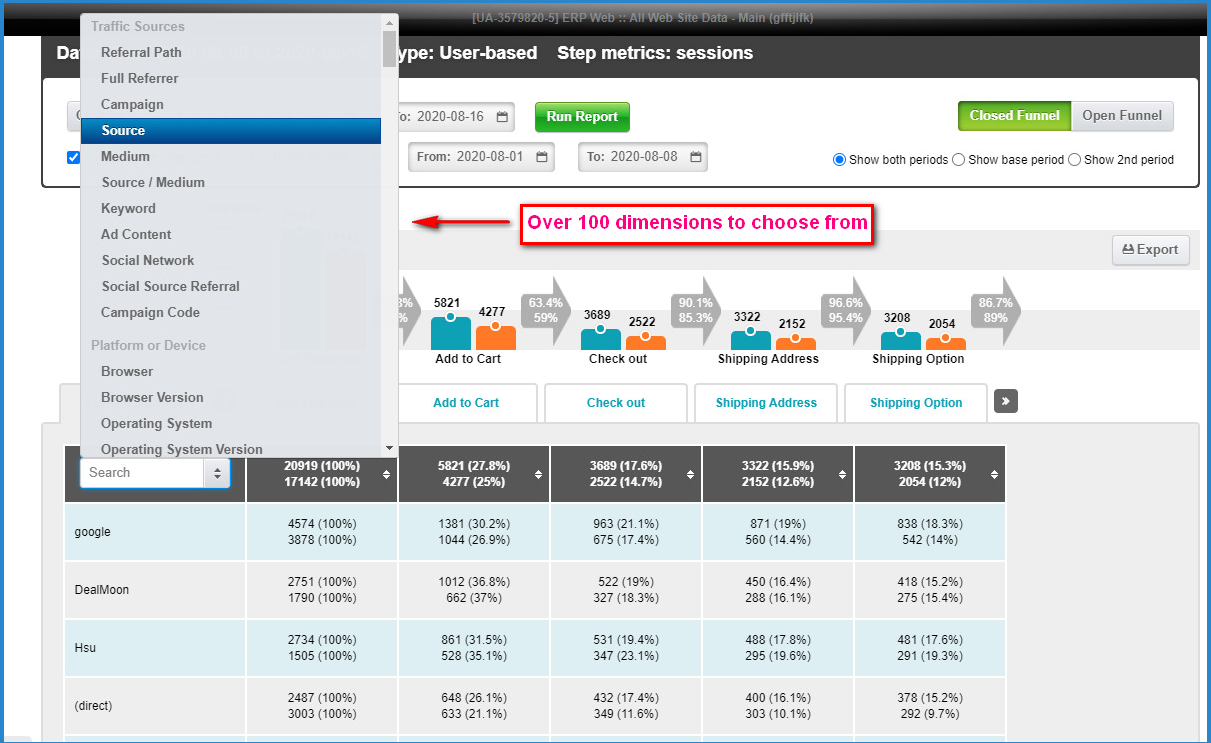 SkyGlue Funnel vs. GA Funnel vs. GA360 Funnel
Interested in finding out how SkyGlue funnel is different from GA standard funnel and GA 360 funnel?