We have been hard at work and wanted to share our product updates.
SkyGlue Funnel Report
SkyGlue funnel report is a vital feature in your dashboard. You can create instant funnels based on any event and any page on your website. SkyGlue funnel is preloaded with every GA dimension and you can re-generate the funnel under each one of them for added business intelligence!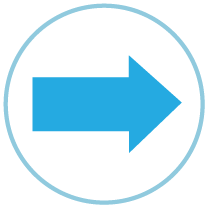 How far you can go with SkyGlue CRM integration?
If you haven't considered integrating SkyGlue with your CRM system, it is the perfect time to do so! Our newly launched connector supports integration with any type of database and CRM system, even your custom CRM. Imagine having your customer's name, email displayed right on your SkyGlue visitor clickpath report!  Know your customer's web behavior and purchase history, click on the email link and reach out directly with a customized email message.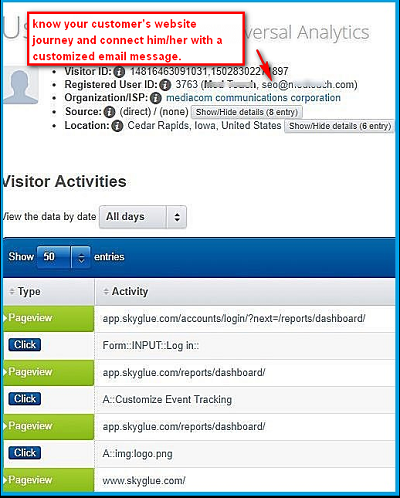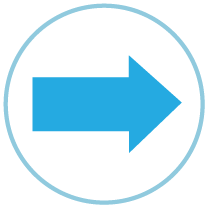 New Case Studies
Three more case studies have been added to our case library. UK's Reditum Capital uses SkyGlue's CRM feature to cut down channel reporting time from 3 days to a few hours.  HSU Ginseng uses SkyGlue to detect checkout failure and correct wrong eCommerce reporting.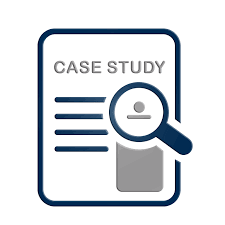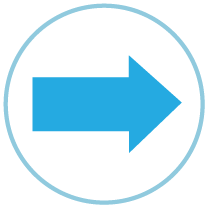 SkyGlue Services
In order to help you gain more practical insights from your website tracking and your data, SkyGlue now offers advanced services. The services are unique and deeply customized to your need, and tied to your data!  Our experienced team can provide consulting, strategy and implementation to help you gain significant data intelligence and grow business!